January 12th, 2007
I know I'm late to posting about this, but…the new Adobe icons for the next generation of products was revealed back in December.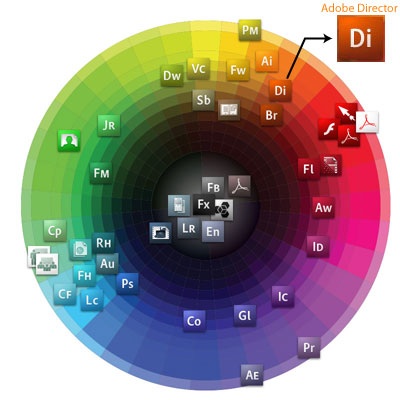 When I saw this the first thing I thought about was a periodic table of the elements (particularly the circular form of the table).
While looking around for the circular form, I found a site that has a nice periodic spiral that was created in Director (just click on the pretty picture).
If you can't figure out what every icon represents there is a nice page at Flickr that has a note attached to each icon. How many of the Adobe icons also represent chemical elements? At a casual glance I see 7…but I could be wrong. Why seven? Is that for luck? Now I need to think of a cool chemical name for Di.
Entry Filed under: Adobe,Daily thoughts