February 3rd, 2009
There was a discussion on Direct-L last week about books that are good when trying to learn Flash (and in particular AS3). Several nice ones were mentioned.
I picked up ActionScript 3.0 Game Programming University the other day and am starting to work my way through it. I feel that learning a new language by programming simple games is a good idea, since you always have a true goal in mind. Even better, a bit of physics gets thrown in so that aliens can behave in a realistic fashion when moving through varying gravitational fields 🙂
The book was written by Gary Rosenzweig, who many might know from years on various Director lists. Be sure to drop by the site that goes along with book called FlashGameU.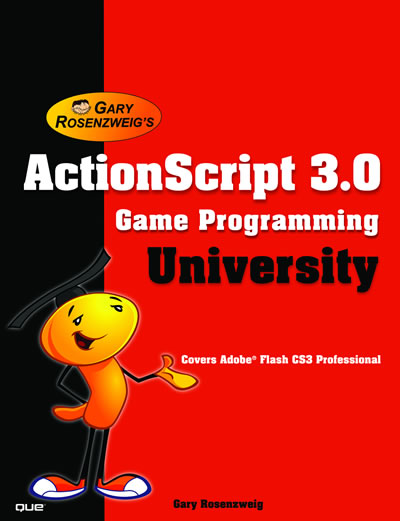 Entry Filed under: ActionScript,Books,Web resources