When Director 11 was released last year it really didn't seem to get mentioned anywhere. It wasn't until a few months ago that it showed up on MacUpdate. Things are quite different this time.
Shockwave 11.5 has been in the top 5 of the MacUpdate Most Popular downloads since it came out. Director 11.5 got covered on MacNN, MacWorld, and Macsimum News. (Can you tell I'm a Mac guy?)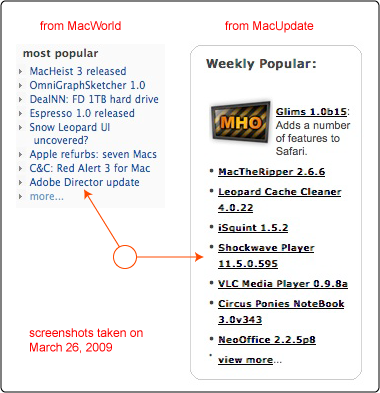 The screenshots from a few moments ago show the Director story was very popular on MacWorld, and Shockwave is currently #4 in the weekly downloads on MacUpdate.
It seems as if the Adobe PR department has been much busier with this version of Director than they were with the last. That seems to be a very good sign that Director is here to stay for a bit longer.
1 comment March 26th, 2009