February 17th, 2008
Way back at Adobe Max 2007 in Chicago (I can't wait for 2008 in SanFran!) I went to the Director sessions. They were giving out pens to promote the next version of Director (which will officially be announced at the GDC this week according to online sources). I'd promised to put pictures of the pen online.
I finally got around to it 🙂
The pen has the new Director logo on one side, and the slogan "Make Better Games" on the others. Inside the pen are two metallic balls that you try to get through the red plastic maze. Very cool 3D game for the real world. I wonder if Adobe will have a 3D version of this shipping as a sample with the new Director. That would be cool.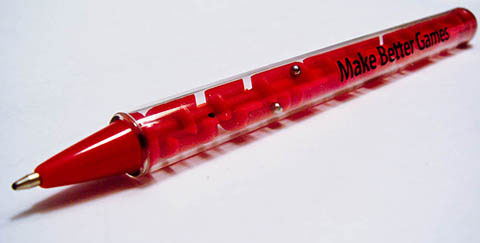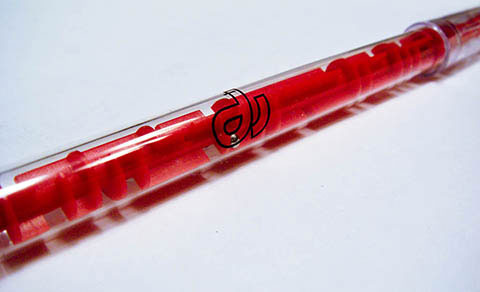 Entry Filed under: Director 11,Director PR,Max 2007